PROUDLY SERVING ARIZONA SINCE 1989!
STORE GONDOLAS AND SHELVING | BARGAIN STORE EQUIPMENT | PHOENIX, AZ
Our Gondola units are sold as kits and are designed to meet all your fixture needs. This system features a 1" on center slotting designed to exceed the load capacity of most retailer's needs. These units are virtually nut and bolt free and are easy to install. Other features include White/Almond Color Options, Heavy Duty Slotted Post, Designed for Rugged Use, Maximum Versatility, Easy and Adjustable Setup, and Z-Position Shelves. A wide selection of component parts and accessories can be added to the Gondola Units, including shelves, racks wire fencing and back lit canopies, just to mention a few.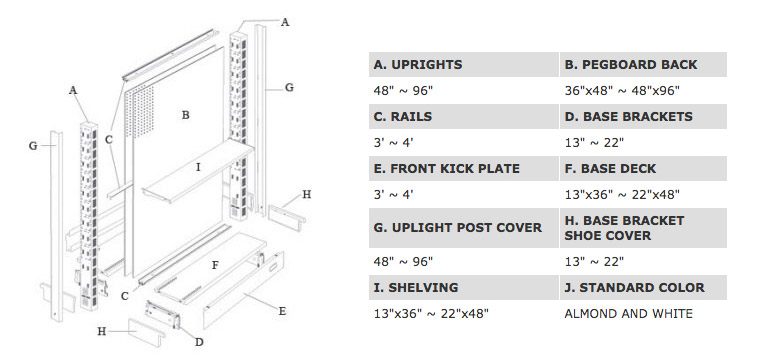 Gondola Bottom Base Shelf
Gondola Adjustable Shelves
GONDOLAS SHELVING ACCESSORIES
CALL US TOLL FREE! 1-888-851-8199