If you are looking for some simple yet classy jewelry display ideas for your retail location, Bargain Store Equipment is here to offer six fantastic suggestions!
Dark Colored Displays
Put your jewelry on a black background and you will notice how much the diamonds sparkle compared to other colored backgrounds. In order to display the jewelry more chic and expensive, use contrasting colors behind the pieces. Make sure backgrounds or clothing on mannequins is basic black, so the colors will not compete at all with the jewelry on display.
Use Mannequins
It's possible you have not considered using older mannequins to display your jewelry. However, utilizing these mannequins will truly give the jewelry a vintage look that many consumers find appealing. Using the mannequin for the display can accomplish several different goals. For instance, it shows the consumer how the jewelry can be worn in everyday life. Giving your shoppers a visual example is always beneficial.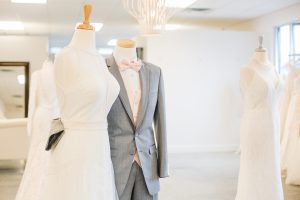 Find mannequins for sale right here.
Focus On Lighting
Everyone knows that lighting can make or break a sale in the jewelry industry. The wrong lighting can completely alter a diamond's appearance. Don't let this kill a sale! The experts say a cool white lighting is best to use on silver jewelry. This lighting will really showcase the shine and brilliance given off by the jewelry. For gold pieces, go with a warm yellow tone.
If you are looking for some LED lighting to really make your displays pop, check out our inventory right here.
Use Frames
All retail stores should treat its jewelry like a piece of art. After all, these pieces are stylish and represent a luxurious lifestyle. So, why not frame these pieces like artwork? Frames can really make jewels pop even more. Consider surrounding your jewelry with pretty, classy frames.
Different Display Cases
Rotate display cases until you find a winner; one that seems to always draw the shopper's eye. Use neutral colors inside the display to not take away any sparkle from the jewels. Adding a geometric pattern to the display can draw attention from far away in the store. Although, this will not distract the customer from the jewelry once they get closer to the display.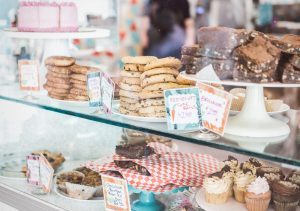 Search our inventory of display cases right here.
Match Store's Interior
Before setting up any jewelry displays, take note of your store's existing interior. Think about how the jewelry display will look compared to the furniture and walls already in place. Creating a display that clashes with the rest of the interior is not a great idea, so have this in your mind before designing a display. Figuring out what type of display works best with the surroundings should be step one.
Bargain Store Equipment In Phoenix, AZ
Bargain Store Equipment is your one stop shop for retail store equipment as well as restaurant equipment, display cases, shelving and more. Bargain Store Equipment has great prices on all your retail equipment needs including mannequins, counters, shelves, showcases, display refrigerators and more. Contact Bargain Store Equipment today!